Lisa Broidy
Distinguished Professor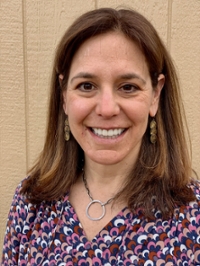 Department Chair
Co-editor, Journal of Research in Crime and Delinquency
Email: 

Office: 

SSCI 1055
Education
Ph.D., Washington State University (1997)
Research Interests
Crime, Law, and Social Control, Gender, Criminology
Criminological Theory, Female Offending, Developmental Criminology, Collateral Consequences of Incarceration, Domestic Violence
Research Statement:
My research focuses on the ways in which gender frames the structural, individual and situational processes associated with violence and antisocial behavior.
Building primarily from General Strain Theory and Developmental & Life Course Theories, my work contributes to the growing theoretical and empirical literatures that account for gender differences in criminal involvement while also recognizing the significant heterogeneity that characterizes women's pathways into and out of crime. I examine the relationship between gender and crime in both contemporary and historical contexts in the U.S. and cross-nationally. In investigating why women offend at much lower rates than men, my work suggests that the structural and social contexts women navigate limit their opportunities and motivations for serious offending. At the same time, my work illustrates that, throughout the life course girls and women confront a range of challenges that, for some, do prove criminogenic and can have both short and long term consequences for their offending trajectories. My work also examines the implications of these gendered processes for criminal justice policy and practice, particularly around female incarceration and domestic violence.
Recent/Select Publications:
Stacy De Coster and Lisa Broidy. Forthcoming. "Current Perspectives on Female Offending" in Sandra L. Browning, Leah C. Butler, and Cheryl Lero Jonson, Eds. Advances in Criminological Theory titled Gender and Crime: Contemporary Theoretical Perspectives. Routledge.
Broidy, Lisa and Ella Siegrist, 2023. "Prioritizing Protection: How Jailed Women Challenge Maternal Stigma" Feminist Criminology. https://doi.org/10.1177/15570851231189757
 Islam, Md Jahirul, Lisa Broidy, Li Eriksson, Moisure Rahman, Nurunnahar Mazumder. 2022. Childhood maltreatment and decision-making autonomy in adulthood: The mediating roles of self-esteem and social support. Child Abuse & Neglect. Read here.
 Hughes, Lorrine and Lisa Broidy 2021. Social Bridges and Contexts in Criminology and Sociology: Reflections on the Intellectual Legacy of James F. Short, Jr. Routledge Advances in Criminology Series. NY, NY: Routledge. 
Broidy, Lisa, Jason Payne and Alex Piquero. 2018. "Making Sense of Heterogeneity in the Influence of Child Abuse, Mental Health, and Drug Use on Women's Offending Pathways,"Criminal Justice and Behavior.
Courses:
Gender and Crime
Causes of Crime
Developmental/Life Course Criminology
Gender & Crime (graduate)
Theories of Crime (graduate)