Lisa Broidy
Distinguished Professor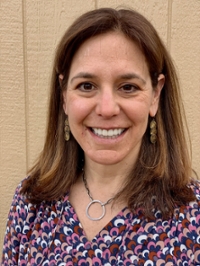 Department Chair
Regents' Professor
Email: 

Office: 

SSCI 1055
Education
Ph.D., Washington State University (1997)
Research Interests
Crime, Law, and Social Control, Gender, Criminology
Criminological Theory, Female Offending, Developmental Criminology, Collateral Consequences of Incarceration, Domestic Violence
Research Statement:
My research focuses on the ways in which gender frames the structural, individual and situational processes associated with violence and antisocial behavior.
Building primarily from General Strain Theory and Developmental & Life Course Theories, my work contributes to the growing theoretical and empirical literatures that account for gender differences in criminal involvement while also recognizing the significant heterogeneity that characterizes women's pathways into and out of crime. I examine the relationship between gender and crime in both contemporary and historical contexts in the U.S. and cross-nationally. In investigating why women offend at much lower rates than men, my work suggests that the structural and social contexts women navigate limit their opportunities and motivations for serious offending. At the same time, my work illustrates that, throughout the life course girls and women confront a range of challenges that, for some, do prove criminogenic and can have both short and long term consequences for their offending trajectories. My work also examines the implications of these gendered processes for criminal justice policy and practice, particularly around female incarceration and domestic violence.
Recent/Select Publications:
Md. Jahirul Islam, Lisa Broidy, Paul Mazerolle, Kathleen Baird, Nurunnahar Mazumder & Khondker Mohammad Zobair. 2019. "Do Maternal Depression and Self-Esteem Moderate and Mediate the Association Between Intimate Partner Violence After Childbirth and Postpartum Suicidal Ideation?," Archives of Suicide Research.
Broidy, Lisa, Jason Payne and Alex Piquero. 2018. "Making Sense of Heterogeneity in the Influence of Child Abuse, Mental Health, and Drug Use on Women's Offending Pathways,"Criminal Justice and Behavior.
Wickes, Rebecca L., Lisa Broidy, and John Hipp. 2018. "Responding to Neighborhood Problems: Is the Division of Community Labor Gendered?" Crime and Delinquency 64(9): 1215-1241.
Broidy, Lisa and Wayne Santoro.  2018. "General Strain Theory and Racial Insurgency: Assessing the Role of Legitimate Coping," Justice Quarterly 35(1):162-189.
Broidy, Lisa and Elizabeth Cauffman. 2017. "The Glueck Women: Using the Past to Assess and Extend Contemporary Understandings of Women's Desistance from Crime," Journal of Developmental and Life Course Criminology. 3:102-125.
Courses:
Causes of Crime
Developmental/Life Course Criminology
Gender & Crime (graduate)
Theories of Crime (graduate)