Jessica Goodkind
Associate Professor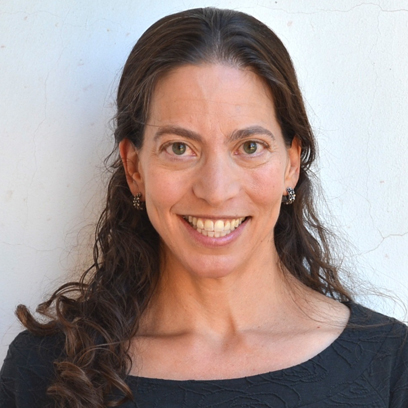 Associate Chair
Email: 

Office: 

SSCI 1082
Education
PhD, Community Psychology, Michigan State University (2002)
Research Interests
Sociology of Health and Medicine, Race and Ethnicity, Community-based Participatory Research
Social determinants of health/mental health, Community-based mental health interventions, Native American, refugee, and immigrant populations, Mixed methods research, Cultural competency/humility
Recent/Select Publications:
Goodkind, Jessica,Julieta Ferrera, David Lardier, Julia M. Hess, and R. Neil Greene. Forthcoming. "A Mixed Method Study of the Effects of Post-Migration Economic Stressors on the Mental Health of Recently Resettled Refugees." Society and Mental Health. doi: 10.1177/2156869320973446
Guzman, C. Estela Vasquez, Julia Meredith Hess, Alexis Handal, Kimberly R. Huyser, Alexandra Hernandez-Vallant, Mario Javier Chavez, Norma Casas, Diana Anahi Torres, Margarita Galvis, Dulce Medina, Felipe Rodriguez, Danielle Parker, and Jessica Goodkind. 2020. "Latinx/@ Immigrant Inclusion Trajectories: Individual Agency, Structural Constraints, and the Role of Community-Based Organizations in Immigrant Mobilities." American Journal of Orthopsychiatry, 90(6), 772–786.
Goodkind, Jessica, Deborah Bybee, Julia M. Hess, Suha Amer, Martin Ndayisenga, R. Neil Greene, Ryeora Choe, Brian Isakson, Brandon Baca, and Mahbooba Pannah. 2020. "Randomized Controlled Trial of a Multi-level Intervention to Address Social Determinants of Refugee Mental Health." American Journal of Community Psychology 65(3-4):272-289. doi: 10.1002/ajcp.12418
Miller, Alexander, Julia M. Hess, Deborah Bybee, and Jessica Goodkind. 2018. "Understanding the Mental Health Consequences of Family Separation for Refugees: Implications for Policy and Practice," American Journal of Orthopsychiatry, 88(1): 26-37. doi: 10.1037/ort0000272.
Goodkind, Jessica, Suha Amer, Charlisa Christian, Julia M. Hess, Deborah Bybee, Brian Isakson, Brandon Baca, Martin Ndaysenga, R. Neil Greene, and Cece Shantzek. 2017. "Challenges and Innovations in a Community-based Participatory Randomized Controlled Trial," Health Education & Behavior 44(1):123-130.
Faculty Public Sociology & Community Engagement
Jessica Goodkind studies the mental health of recently resettled refugees and immigrants from around the world; she puts that expertise to work in New Mexico and around the country by advising newcomer organizations and resettlement agencies on how best to build on the strengths of refugees and immigrants to promote their well-being and enable them to contribute their knowledge, skills and ideas to American society and how to create system and policy changes that support newcomer well-being. Jessica is also the Associate Vice Chancellor for Diversity Education at the UNM Health Sciences Center, a role in which she uses her expertise to develop and implement anti-racism and culturally effective health care curriculum for health professional students, faculty and staff. Finally, she is a Board Member of the Global Alliance for Behavioral Health and Social Justice and provides evaluation consultation to community-based organizations and tribal communities in New Mexico.

Jessica is the director the Refugee Well-Being Project (RWP) at UNM, through which much of this research and outreach is run.  For more information, go to the RWP website.
Courses:
Introduction to Research Methods (undergraduate)
Health & Social Inequalities, I, II, & Lab (undergraduate and graduate)
Community-Engaged Research (graduate)
Methods of Social Research (graduate)