Owen Whooley
Associate Professor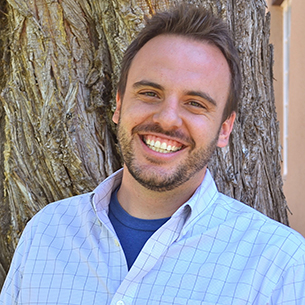 Education
PhD, Sociology, New York University (2010)
Research Interests
Sociology of Health and Medicine , Social Movements , Science and Knowledge
Sociology of Mental Health , Sociology of Ignorance
Research Statement:
My research interests are situated within the field of medical sociology.  Specifically, I study medical professionals, adapting historical and qualitative research methods to explore research questions related to medical knowledge and power. Topics of interest include: the emergence of epistemic cultures and the evolution of medical concepts, the strategies by which actors advocate for knowledge claims; the role of organizations in legitimating certain understandings of health and disease; the local practices by which doctors and patients negotiate meanings; and the way in which social movements and non-traditional "knowers" participate in the production of medical knowledge.
Books: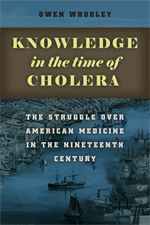 Knowledge in the Time of Cholera: The Struggle over American Medicine in the Nineteenth Century
Winner of the 2015 Robert K. Merton Outstanding Book Award from the American Sociology Association, Section on Knowledge, Science and Technology

Vomiting. Diarrhea. Dehydration. Death. Confusion. In 1832, the arrival of cholera in the United States created widespread panic throughout the country. For the rest of the century, epidemics swept through American cities and towns like wildfire, killing thousands. Physicians of all stripes offered conflicting answers to the cholera puzzle, ineffectively responding with opiates, bleeding, quarantines, and all manner of remedies, before the identity of the dreaded infection was consolidated under the germ theory of disease some sixty years later.
These cholera outbreaks raised fundamental questions about medical knowledge and its legitimacy, giving fuel to alternative medical sects that used the confusion of the epidemic to challenge both medical orthodoxy and the authority of the still-new American Medical Association. In Knowledge in the Time of Cholera, Owen Whooley tells us the story of those dark days, centering his narrative on rivalries between medical and homeopathic practitioners and bringing to life the battle to control public understanding of disease, professional power, and democratic governance in nineteenth-century America.
Available for purchase here.
Recent/Select Publications:
Whooley, Owen. On the Heels of Ignorance: Psychiatry and the Politics of Not Knowing (University of Chicago Press, expected Spring 2019)
Whooley, Owen. 2017. "Defining Mental Disorders," in A Handbook for the Study of Mental Health, 3rd edition, edited by Teresa L. Scheid & Eric R. Wright. NY: Cambridge University Press, 131-176.
Whooley, Owen. 2016. "Measuring Mental Disorders: The Failed Commensuration Project of DSM-5," Social Science & Medicine, 166:33-40.
Smith, Tyson and Owen Whooley. 2015. "Dropping the 'Disorder' in PTSD," Contexts Magazine, 14(4):38-43.
Whooley, Owen.  2014. "Nosological Reflections:  The Failure of DSM-5, the Emergence of RDoC, and the Decontextualization of Mental Distress," Society and Mental Health, 4(2):92-110
Courses:
Sociology of Medical Practice
Sociology of Madness
Sociological Theory
Contemporary Sociological Theory (graduate)
Knowledge and Power (graduate)
Sociology of Mental Health (graduate)