Jessica Goodkind
Associate Professor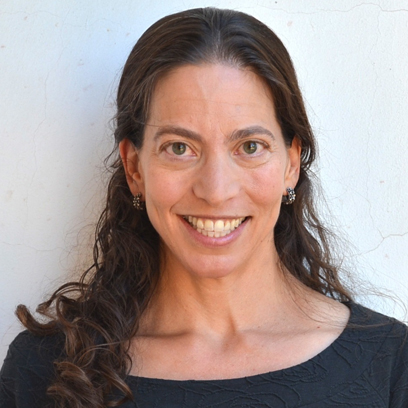 Education
PhD, Community Psychology, Michigan State University (2002)
Research Interests
Sociology of Health and Medicine , Race and Ethnicity , Community-based Participatory Research
Social determinants of health/mental health , Community-based mental health interventions , Native American, refugee, and immigrant populations , Mixed methods research , Cultural competency/humility
Recent/Select Publications:
Soller, Brian, Jessica Goodkind, Christopher Browning, R. Neil Greene,* and Cece Shantzek.* 2018. "Ecological Networks and Community Attachment and Support Among Recently Resettled Refugees," American Journal of Community Psychology. 61(3-4): 332-343. doi: 10.1002/ajcp.12240
Miller, Alexander, Julia M. Hess, Deborah Bybee, and Jessica Goodkind. 2018. "Understanding the Mental Health Consequences of Family Separation for Refugees: Implications for Policy and Practice," American Journal of Orthopsychiatry, 88(1): 26-37. doi: 10.1037/ort0000272.
Goodkind, Jessica, Suha Amer, Charlisa Christian*, Julia M. Hess, Deborah Bybee, Brian Isakson, Brandon Baca, Martin Ndaysenga, R. Neil Greene*, and Cece Shantzek. 2017. "Challenges and Innovations in a Community-based Participatory Randomized Controlled Trial," Health Education & Behavior 44(1):123-130.
Goodkind, Jessica, Beverly Gorman, Julia M. Hess, Danielle P. Parker, and Richard L. Hough.  2015.  "Reconsidering Culturally Competent Approaches to American Indian Healing and Well-Being,"  Qualitative Health Research, 25(4), 486-499.
Goodkind, Jessica, Julia M. Hess, Brian Isakson, Marianna LaNoue, Ann Githinji, Natalie Roche, Kathryn Vadnais, and Danielle P. Parker. 2014. "Reducing Refugee Mental Health Disparities: A Community-Based Intervention to Address Post-Migration Stressors with African Adults," Psychological Services 11(3):333-346.
* Denotes graduate student coauthor
Faculty Public Sociology & Community Engagement
Jessica Goodkind studies the mental health of recently resettled refugees from around the world; she puts that expertise to work in New Mexico and around the country by advising both refugee organizations and resettlement agencies on how best to help refugees adapt to and become productive members of American society and how to create system and policy changes that support refugee well-being. Jessica also provides evaluation consultation to community-based organizations and tribal communities in New Mexico that are funded by the W.K. Kellogg Foundation to improve educational, economic, and health outcomes for vulnerable children.
Jessica is the director the Refugee Well-Being Project (RWP) at UNM, through which most of this research and outreach is run.  For more information, go to the RWP website.

Courses:
Introduction to Research Methods
Health & Social Inequalities, I, II, & Lab (undergraduate and graduate)
Community-Engaged Research (graduate)