Elizabeth Korver-Glenn
Assistant Professor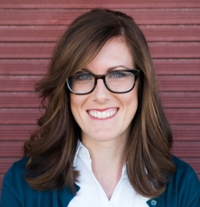 Education
PhD, Sociology, Rice University (2017)
Research Interests
Race and Ethnicity
Urban and Community Sociology
Books: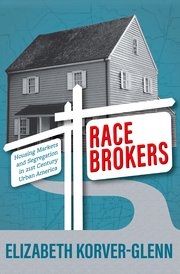 Race Brokers: Housing Markets and Segregation in 21st Century Urban America
How is it that America's cities remain almost as segregated as they were fifty years ago? In Race Brokers, Elizabeth Korver-Glenn examines how housing market professionals--including housing developers, real estate agents, mortgage lenders, and appraisers--construct contemporary urban housing markets in ways that contribute to neighborhood inequality and racial segregation. Drawing on extensive ethnographic and interview data collected in Houston, Texas, Korver-Glenn shows how these professionals, especially those who are White, use racist tools to build a fundamentally unequal housing market and are even encouraged to apply racist ideas to market activity and interactions. Korver-Glenn further tracks how professionals broker racism across the entirety of the housing exchange process--from the home's construction, to real estate brokerage, mortgage lending, home appraisals, and the home sale closing. Race Brokers highlights the imperative to interrupt the racism that pervades housing market professionals' work, dismantle the racialized routines that underwrite such racism, and cultivate a truly fair housing market.
Available for purchase here.
Recent/Select Publications:
Howell, Junia and Elizabeth Korver-Glenn. 2020. "The Increasing Effect of Neighborhood Racial Composition on Home Values, 1980-2015." Social Problems.
Korver-Glenn, Elizabeth, Sylvia Emmanuel, Mary E. Campbell, and Verna M. Keith. 2020. "Media Consumption and Racial Residential Preferences." Social Science Quarterly. 
Elliott, James R., Elizabeth Korver-Glenn, and Dan Bolger. 2019. "The Successive Nature of City Parks: Making and Remaking Unequal Access Over Time." City & Community 18(1):109-127.
Korver-Glenn, Elizabeth. 2018. "Compounding Inequalities: How Racial Stereotypes and Discrimination Accumulate Across the Stages of Housing Exchange," American Sociological Review, 83(4): 627-656.
Korver-Glenn, Elizabeth. 2018. "Brokering Ties and Inequality: How White Real Estate Agents Recreate Advantage and Exclusion in Urban Housing Markets," Social Currents 5(4):350-368.
Courses:
Race and Ethnicity
Sociological Theory