Elizabeth Korver-Glenn
Assistant Professor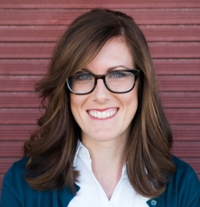 Education
PhD, Sociology, Rice University (2017)
Research Interests
Race and Ethnicity
Urban and Community Sociology
Books:
Korver-Glenn, Elizabeth. Forthcoming. Race Brokers: Housing Markets and Segregation in 21st Century Urban America. Oxford University Press. 
Recent/Select Publications:
Howell, Junia and Elizabeth Korver-Glenn. 2020. "The Increasing Effect of Neighborhood Racial Composition on Home Values, 1980-2015." Social Problems.
Korver-Glenn, Elizabeth, Sylvia Emmanuel, Mary E. Campbell, and Verna M. Keith. 2020. "Media Consumption and Racial Residential Preferences." Social Science Quarterly. 
Elliott, James R., Elizabeth Korver-Glenn, and Dan Bolger. 2019. "The Successive Nature of City Parks: Making and Remaking Unequal Access Over Time." City & Community 18(1):109-127.
Korver-Glenn, Elizabeth. 2018. "Compounding Inequalities: How Racial Stereotypes and Discrimination Accumulate Across the Stages of Housing Exchange," American Sociological Review, 83(4): 627-656.
Korver-Glenn, Elizabeth. 2018. "Brokering Ties and Inequality: How White Real Estate Agents Recreate Advantage and Exclusion in Urban Housing Markets," Social Currents 5(4):350-368.
Courses:
Race and Ethnicity
Sociological Theory