Aubrey L. Jackson
Assistant Professor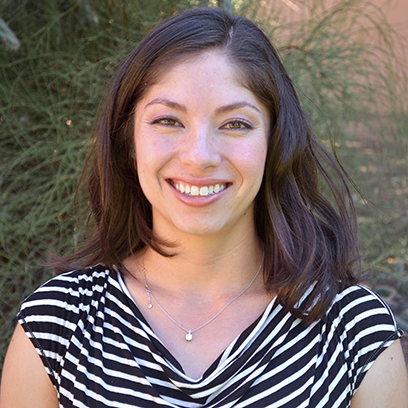 Education
PhD, Sociology, The Ohio State University (2013)
Research Interests
Crime, Law, and Social Control , Sociology of Health and Medicine , Gender , Political Sociology
Urban and Community Sociology
Recent/Select Publications:
Soller, Brian and Aubrey L. Jackson. 2018. "Girls' Self-Efficacy in the Context of Neighborhood Gender Stratification," Social Science Researchh 72:100-114.
Jackson, Aubrey L., Brian Soller and Christopher R. Browning. 2017. "The Attenuating Influence of Women's Relative Neighborhood Resources on the Association Between Observed Behavioral Cues and Perceptions of Social Disorder," City & Community 16(2):189-208.
Browning, Christopher R., Catherine A. Calder, Brian Soller, Aubrey L. Jackson, and Jonathan Dirlam*. 2017. "Ecological Networks and Neighborhood Social Organization," American Journal of Sociology 122(6):1939-88.
Soller, Brian, Aubrey L. Jackson and Erin R. Coleman*. 2017. "Violent Peers and Street Efficacy in Legally-Cynical Neighborhoods," Social Currents 4(2):156-174.
Jackson, Aubrey L. 2016. "The Combined Effect of Women's Neighborhood Resources and Collective Efficacy on IPV," Journal of Marriage and Family 78(4):890-907.
* Denotes graduate student coauthor

Courses:
Crime, Public Policy, and the Criminal Justice System
Sociology of Law
Politics of Crime and Punishment (graduate)