Dr. Noah Painter-Davis has two publications recently accepted and forthcoming
Publication News
Posted: Apr 08, 2015 - 12:00am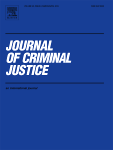 Dr. Noah Painter-Davis has two publications recently accepted and forthcoming:
Painter-Davis, Noah. Forthcoming. "Immigration Effects on Violence Contextualized: The Role of Immigrant Destination Type and Race/Ethnicity." Sociological Perspectives.
Steffensmeier, Darrell, Casey T. Harris, and Noah Painter-Davis.Forthcoming.  "Gender and Arrests for Larceny, Fraud, Forgery, Larceny, and Embezzlement: Conventional or Occupational Property Crime Offenders?" Journal of Criminal Justice.